Discounts on folk music show tickets for PFS members
PFS is pleased to announce a partnership with Rising Sun Presents. A discount on select upcoming shows in and around Philadelphia is available to PFS members through this agreement.
These shows being in November, and we are excited to offer PFS members discounts to attend The Nields on Sunday, November 19, at 118 North, and Chestnut Grove with Hoots & Hellmouth at Ardmore Music Hall on Friday, November 24.
This discount offer is limited to current PFS members.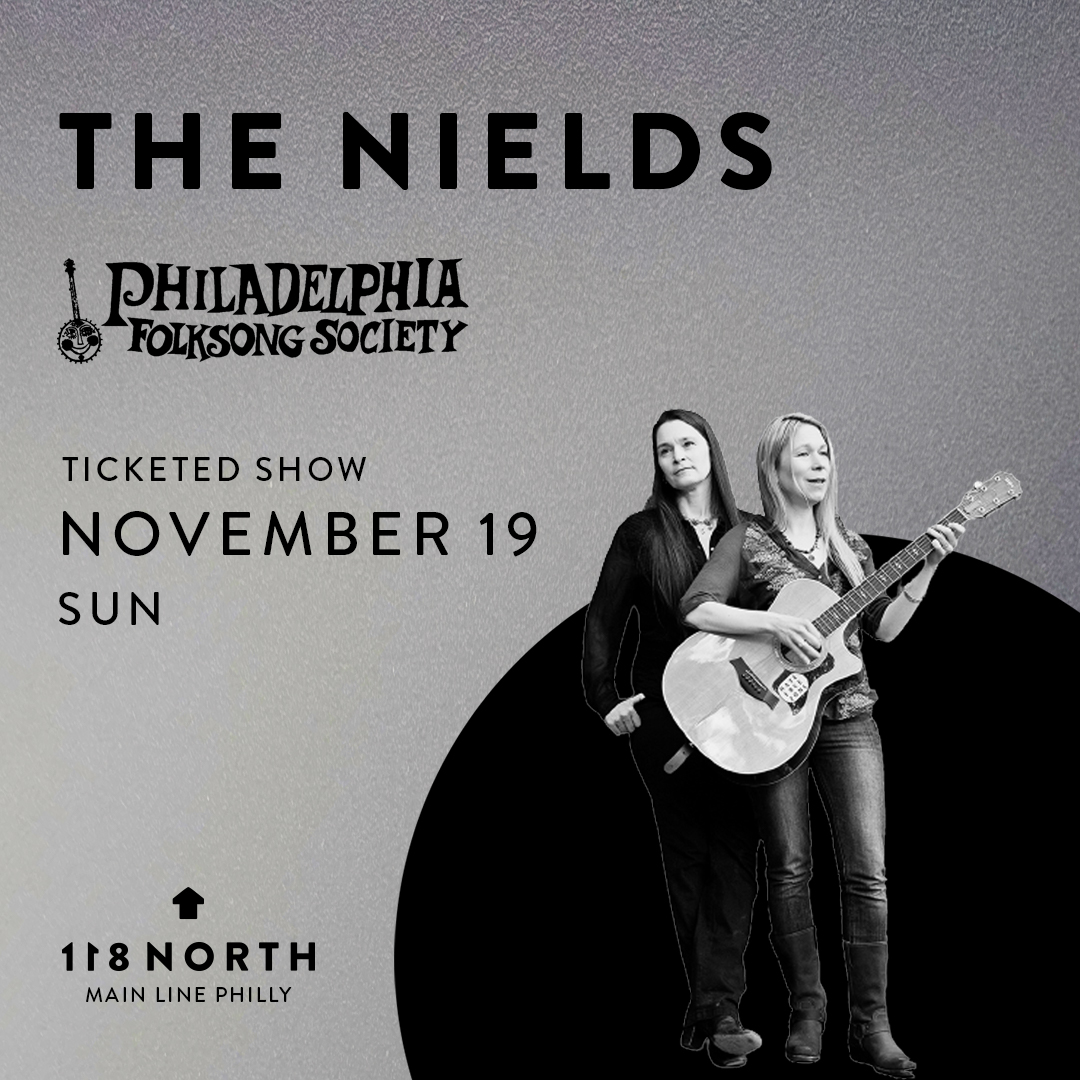 The Nields 11/19
About The Nields
The Nields are one of the most exciting of the new breed of contemporary folk-rockers. A review of a Nields concert described their music as "equal parts Beatles, Cranberries and Joni Mitchell." Although they began as an acoustic trio in 1991, the Nields have evolved into a high-energy quintet. While Nerissa Nields' songs, sung by her sister, Katryna, successfully fuse intelligent lyrics with heartfelt sensitivity, arrangements are kept at a feverish pitch by the Pete Townshend- and Adrian Bellow-influenced guitar playing of her husband, David, and the ultra-solid rhythm section of Dave Chalfant on bass and Dave Hower on drums.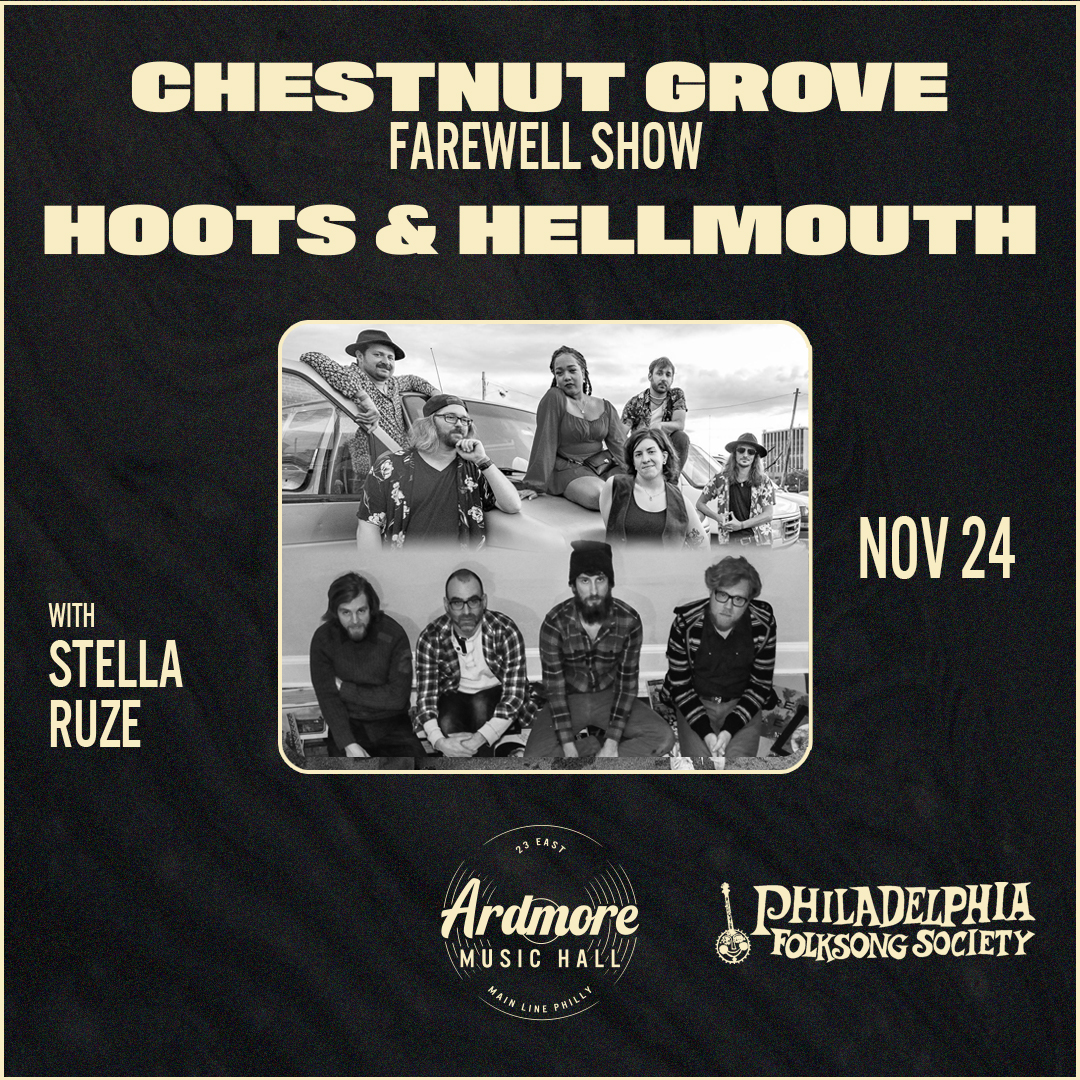 Chestnut Grove & Hoots & Hellmouth 11/24
About Chestnut Grove
Chestnut Grove is a five-piece rock n roll band from the suburbs of Philadelphia. Their mix of hook-filled retro pop and rock n roll jam brings fresh vibes to a classic familiar sound. The band's full-length studio debut "The Album" offers an eclectic mix of classic American music. Their latest single, "Golden Age," is the first track to come from their upcoming LP. Songwriter James Daniels wrote the song to reflect the rapid changes he was seeing in both society and his own life, caught in the middle between the nostalgic simplicity of youth and the new era that awaits.
About Hoots & Hellmouth 
With music and lyrics that are both transportive, yet achingly familiar, Hoots and Hellmouth offer a stream of songs that are earthy and ethereal, buoyant and tranquil, fluid and precise.