Philadelphia Folksong Society Board of Directors
Philadelphia Folksong Society
P.O. Box 4959
6711 Germantown Avenue
Philadelphia, PA  19119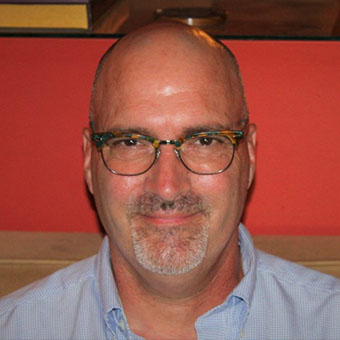 Miles Thompson, President
Miles Thompson has worked in the nonprofit arena for 35 years, with a career that includes performing arts, education, and human services. In 2019, he received his Master's degree in Nonprofit Leadership from La Salle University. He is also a songwriter and guitarist who has performed in the Philadelphia area for over two decades including the programmed stages of the Philadelphia Folk Festival and as a leader of the official Campfires and the Front Porch Stage. Miles has volunteered at the festival for over twenty years, and has raised his children as "Fest Babies." As a life-long collector and performer of folksongs, Miles is deeply committed to the mission of the Folksong Society.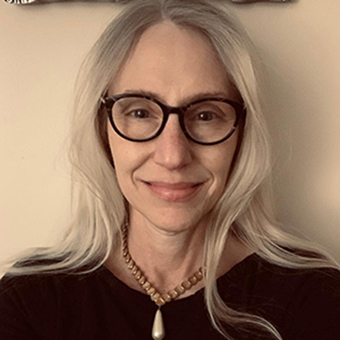 Kimberly Sinclair, Vice-President 
Kimberly Sinclair is a music industry veteran who specializes in marketing and communications for performers, events, and organizations throughout North America. Sinclair is well versed in all aspects of live event production, especially festivals and showcases, and is known for her ability to bring people together. Born in Kentucky, she spends her time between her home state and the shores of Eastern Canada. Kimberly is passionate about music and became hooked on Fest in 2019, when she was contracted for publicity and marketing for the Festival. She leads the Marketing and Communications Committee for the Board and is responsible for messaging out all things Society related.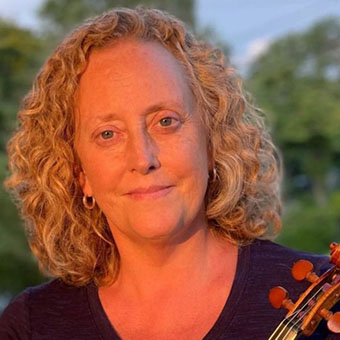 Wendy Fuhr, Secretary 
Wendy Fuhr has been involved in the Philadelphia Folksong Society since early childhood. Her many roles have included paying camper at the PFF, member of the Board of Directors, member of the Scholarship Committee, performer at the PFF, volunteer with the Production Committee, leader of many workshops at the Spring Thing and Fall Fling. She also worked with the Fall Fling organizers for years in setting up workshop schedules and cabin assignments. She is also actively involved in the Philadelphia music scene. She is currently part of Sarah and the Arrows, an all-female folk band, as well as Groupie, a 70s/80s-rock cover band. Dr. Fuhr went to college and med school/residency in upstate New York and came back to practice medicine in 1999. She is a full-time faculty member at the Bryn Mawr Family Medicine Residency Program, where she teaches medical students and residents. She is a member of the Ethics Committee at Bryn Mawr Hospital. She staffs the Student Health clinic at Haverford College.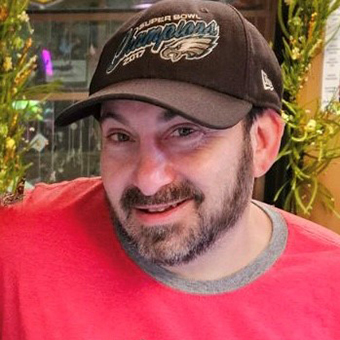 Eric Robbins, Treasurer 
Eric is a Certified Public Accountant with over 25 years of experience auditing not-for-profit organizations. He advises Boards of Directors on accounting, financial reporting, tax, and other compliance issues related to the not-for-profit industry. Eric assists organizations with designing effective internal controls over financial reporting and over adherence to governmental regulations. As Treasurer of PFS, Eric heads up the Finance Committee and oversees the organization's financial reporting. He has been a Folk Festival volunteer and attendee for over 30 years.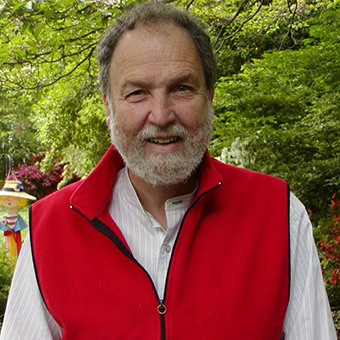 Dr. Jim Klingler, Director
Dr. Klingler is a 1968 graduate of Bucknell University where he majored in Economics. After a stint as an officer in the U.S. Navy he enrolled in the graduate program at Temple University and received his Ph.D. in Organizational Behavior and Industrial Relations in 1985. He has been on the faculty at Villanova since September of 1979. In recent years Dr. Klingler's teaching efforts have been focused on the dynamic field of Entrepreneurship. Dr. Klingler's research interests are in the areas of organizational culture and change. He has also published in the area of apprenticeship. Jim is a founding member of the Philadelphia Jug Band and longtime volunteer with the Philadelphia Folksong Society and Philadelphia Folk Festival.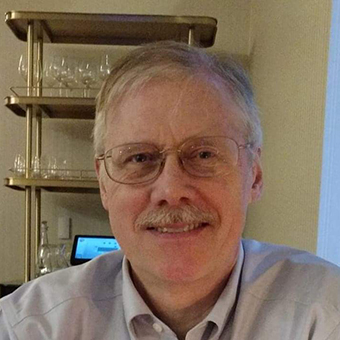 George Ehrgott, Director
George Ehrgott has been a member of the Folk Song Society and camping at the Folk Festival ever since the 25th Fest. A Fest Volunteer since 1999 with the Merchandise Committee, he leads the Builders Team in setting up the "Merch" tent for sales during Fest. A firm believer that music is a shared experience, he plays a couple instruments but get the most joy out of other people joining in song and with their skills as instrumentalists. George brings the experience and expertise of being on non-profit Boards and understands how important it is to have an engaged, active Board of Directors. A graduate of West Chester University with a Management degree and a Masters in Organizational Dynamics from the University of Pennsylvania, George also served in the US Navy. After that, he was responsible for Strategic Sourcing and Supplier Diversity at Communications Test Design, Inc, being responsible for the development of Procurement, Materials Management, and their Supplier Diversity Program.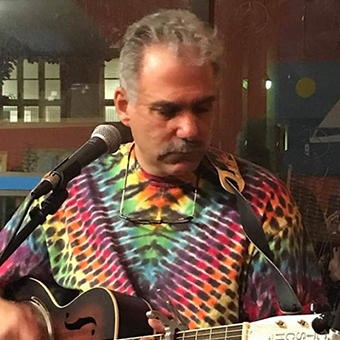 Rob Kutzik, Director
Rob is the Director of Donor Relations  at a New Jersey non-profit. He has more than 30 years of experience in small and medium-sized non-profits, having raised millions of dollars through diverse strategies. His specialties lie in non-profit management, fundraising, volunteer recruitment, marketing and sales, program development and program evaluation. Rob is also a prolific songwriter and accomplished musician, known by his middle name Rob Lincoln, who co-chairs the Philadelphia Area Songwriters Alliance. His PFF credentials include attending more than 40 Fests since 1977, performing there three times, running the PFS open mics online and at the venue, and being actively involved with the Philadelphia Folk Song Society's Philly Co-op for a number of years.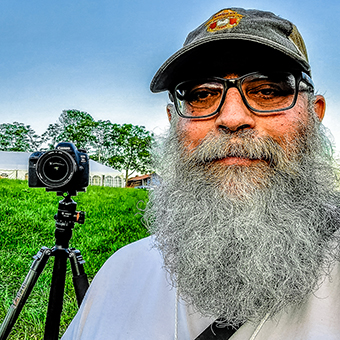 Eric Ring, Director
Mr. Ring is an attorney who practices in tax law, business law, and probate with experience in preparing business and non-profit tax returns. He is a graduate of Temple University Law School with a Masters in Law in the area of taxation. Eric has volunteered at the Philadelphia Folk Festival for over 20 years. His hobbies include concert photography. In collaboration with Jayne Toohey and John Lupton, he is one of the authors of the "Smiling Banjo" Book, a photographic history of 50 years of the Philadelphia Folk Festival.