Philadelphia Folk Festival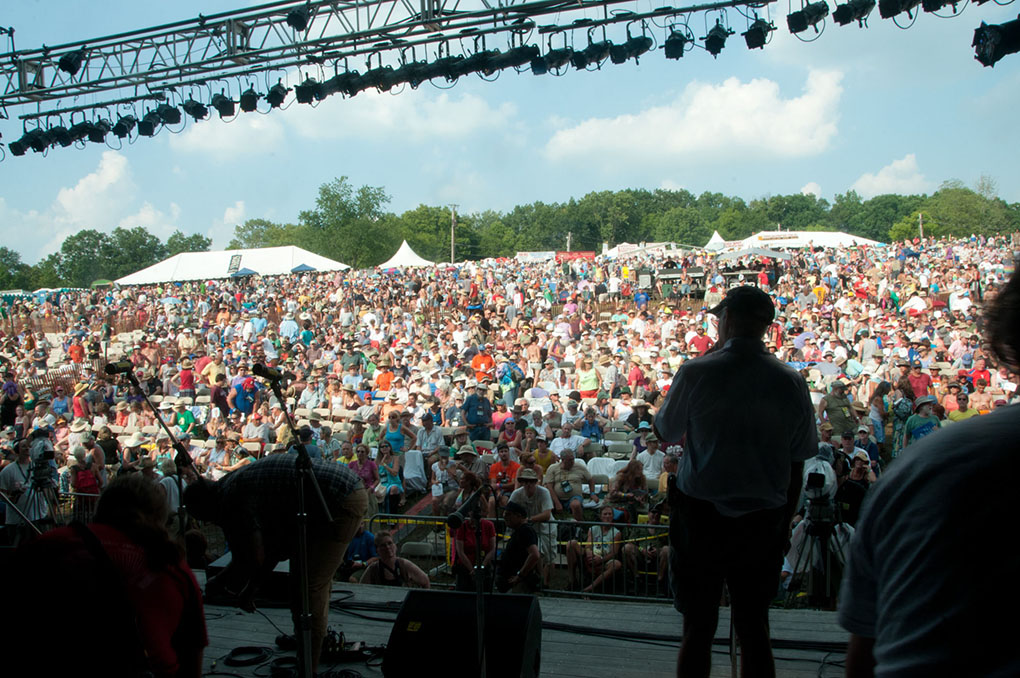 PFF 2011 with Gene – photo Jayne Toohey
Presented by the Philadelphia Folksong Society
The Philadelphia Folk Festival is one of the oldest and best known outdoor music festivals in North America. Founded in 1962, the Philadelphia Folk Festival is held during the third weekend of August at the Old Poole Farm in Upper Salford Township, PA. The 61st Philadelphia Folk Festival is scheduled to occur August 16, 17, 18, 2024.
The Festival is the largest program of the Philadelphia Folksong Society, a non-profit membership organization located in Philadelphia, Pennsylvania.
In 2023, the Festival "took a pause" and was not produced, allowing the Board of Directors of the Society to restructure the operations of the Society, reduce financial debt, and re-imagine the Festival as a sustainable program. The 2024 Festival will re-emerge as a smaller overall event than in the past, serving nearly 5,000 patrons daily with several music stages, educational workshops, crafts, and on-site camping.
The Philadelphia Folksong Society has a long tradition of volunteerism. For over 60 years, supporters of the Philadelphia Folksong Society have donated their time and talent to a wide variety of PFS programs including the Philadelphia Folk Festival.  Others have made important "behind the scenes" contributions to help conduct the business of the Society.
Volunteers are an integral part of the history of the Philadelphia Folksong Society!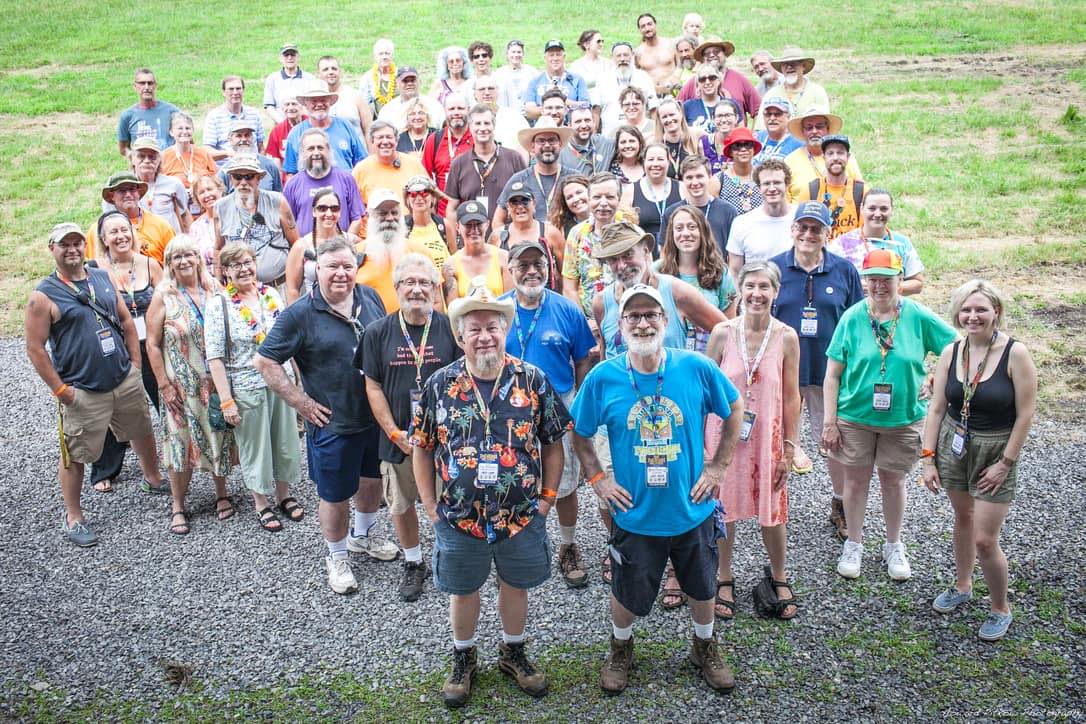 2019 Philadelphia Folk Festival Volunteer Chairs | photo by Howard Pitkow