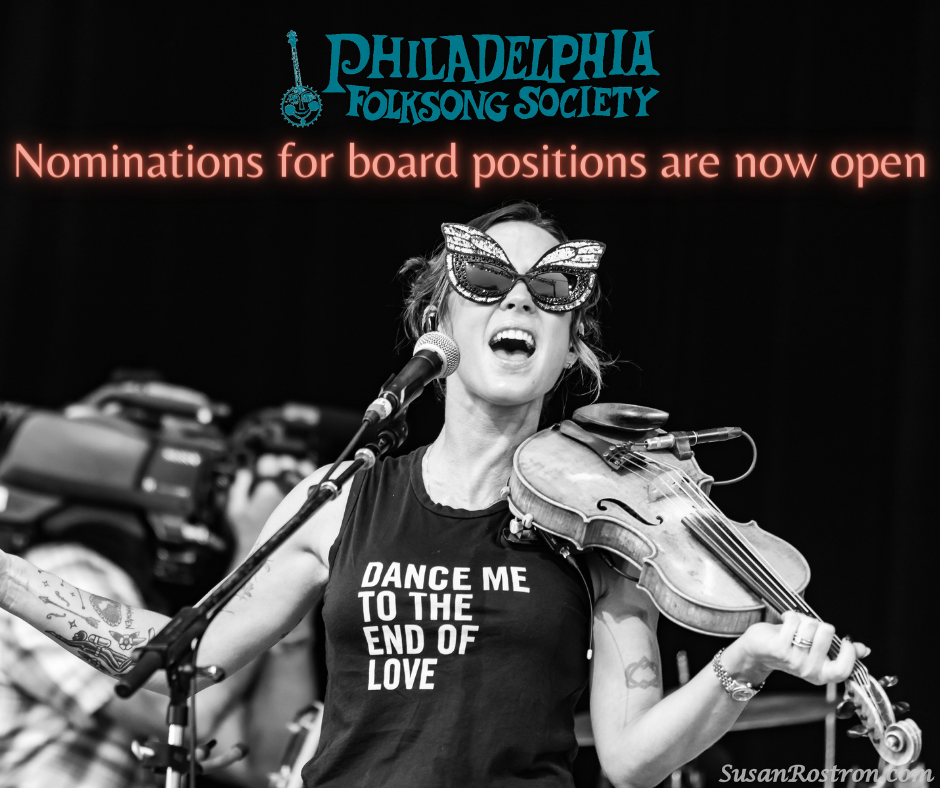 There are three seats up for election, and these are currently filled by Eric Ring, Eric Robbins and Rob Kutzik. These three men were appointed to open seats and have done incredible work to put the society back on a firm footing.
Anyone wishing to serve or to nominate a qualified member should request information from George Ehrgott (gjehrgott@verizon.net), though instructions will be sent to all members in good standing.
Nominating petitions must be received by November 16th, with the slate of candidates to be announced by the end of the month.
Election will be electronic and will take place at least 30 days after the announcement of the slate.
photo of Amanda Shires (2019) by Susan Roston